RURAL INDIA IS IN DIRE NEED OF INFRASTRUCTURE
India's large population lives in rural areas but is increasingly migrating to cities. Lack of sanitation forces women, children, adults and elders to go in the open.
As a result there are diseases, infringement of privacy, loss of dignity, and fear.
We build our unique model of toilets for children both boys and girls and for individual homes in these villages. Equipped with its own water tank, wash area and designed for use our toilets are a godsend for them. We also build low cost infrastructure such as cattle sheds and housing.

Here is how we are transforming sanitation in rural India.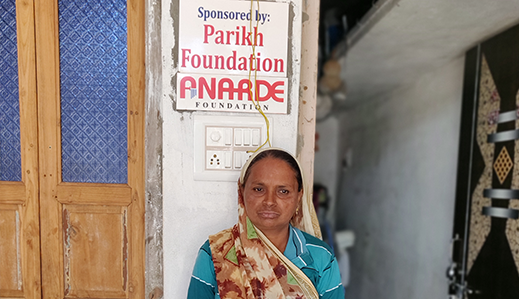 Low Cost Housing
Low Cost Sanitation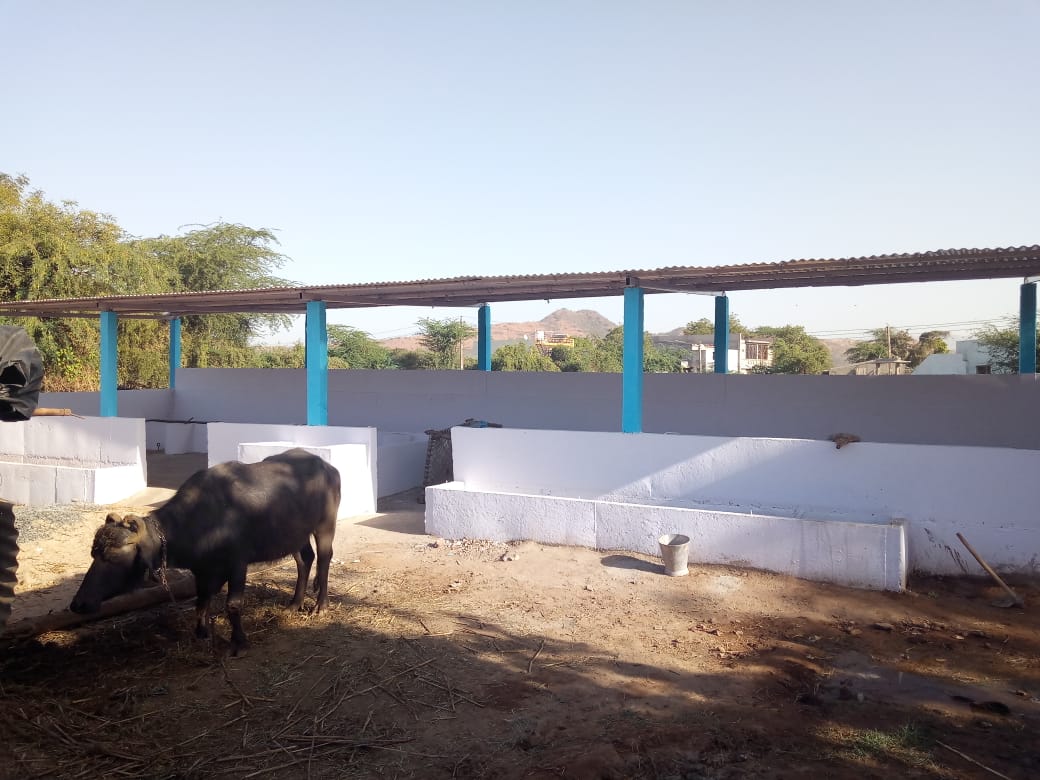 Cattle Shed Project
For generations people in the villages used to go out into the open, the concept of a toilet was associated with complex issues. The general feeling was that it was cleaner in the open.
Open defection in India reached unprecedented numbers, a crisis of human waste affecting health, causing pollution, violence against women, loss of dignity and related economic losses.
We have been offering safe, secure and clean sanitation solutions to individual house holds as well as schools for both boys and girls.
Additionally we have also been building low cost infrastructure such as houses, kilns, cattle sheds and so on.
India is working towards an Open Defecation Free(ODF) status. Since
the Swachh Bharat Abhiyan was launched toilets have been built all
across the country.
Over the years, we fine tuned and designed a unique model for
individual houses. It has its own water tank, wash area, taps, tiles,
ventilation and secure door. These distinct features encourage safe
and hygienic sanitation practices. Our beneficiaries are happy with
this model.
We have built special sanitation blocks school children, separate
for boys and girls.
Our work in sanitation is aligned with India's goals.
Out migration leaves villages empty. Entire communities in rural
Gujarat and rural Maharashtra are left with only the elderly and
children.
Our aim is to rebuild and restore villages so that youth and adults
find it worth while to stay back.
Providing even the most basic of infrastructure makes a huge
difference. We build low cost houses for those who otherwise live
in a frail, rudimentary shelter.
Lives of communities as a whole improve significantly.
Cattle and animal husbandry is central to life in the village. Although agriculture takes precedence overall, it is largely dependent on the weather. Climate change increases the unpredictability of agricultural outputs. Often farmers suffer huge losses.
In such a scenario, animal husbandry provides a comparative stable
source of income and nutrition.
We build proper sheds for animals so that this valuable resource is
protected for a sufficient number of income generating years.