What is our focus?
Over the years we have learnt that there are certain areas which are critical for the transformation of rural communities from vulnerable and marginalized to empowered and self-sustained. These areas have become our key focus areas that together form our Holistic Rural Development model.
Anarde's Holistic Rural Development Model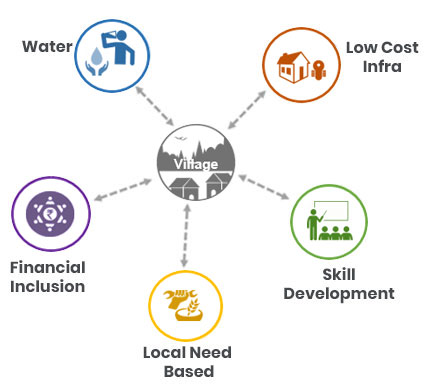 How does it work?
Water is linked to Sanitation which is fundamental to a healthy life.

Low cost infrastructure gives the marginalized a solid foundation on which to build a better life.

Upskilling through Skill Development enables women and youth to earn incomes through livelihood generation.

Financial Inclusion and literacy empowers them to become credit-worthy and save money.

Farming as a key Local Need, receives a boost through technology and knowhow, boosting the rural economy.

A domino effect creating ripples of impact improving lives and securing the future.

Features of Our Model
Focus on the inter-related aspects of the needs of the beneficiaries.
A two-pronged approach of interventions and technology as well as training and financial support.
Experience of this model demonstrates a sustainable positive impact for all.

Our Approach
Our tried and tested process evolved over years through on the field experience, involves the following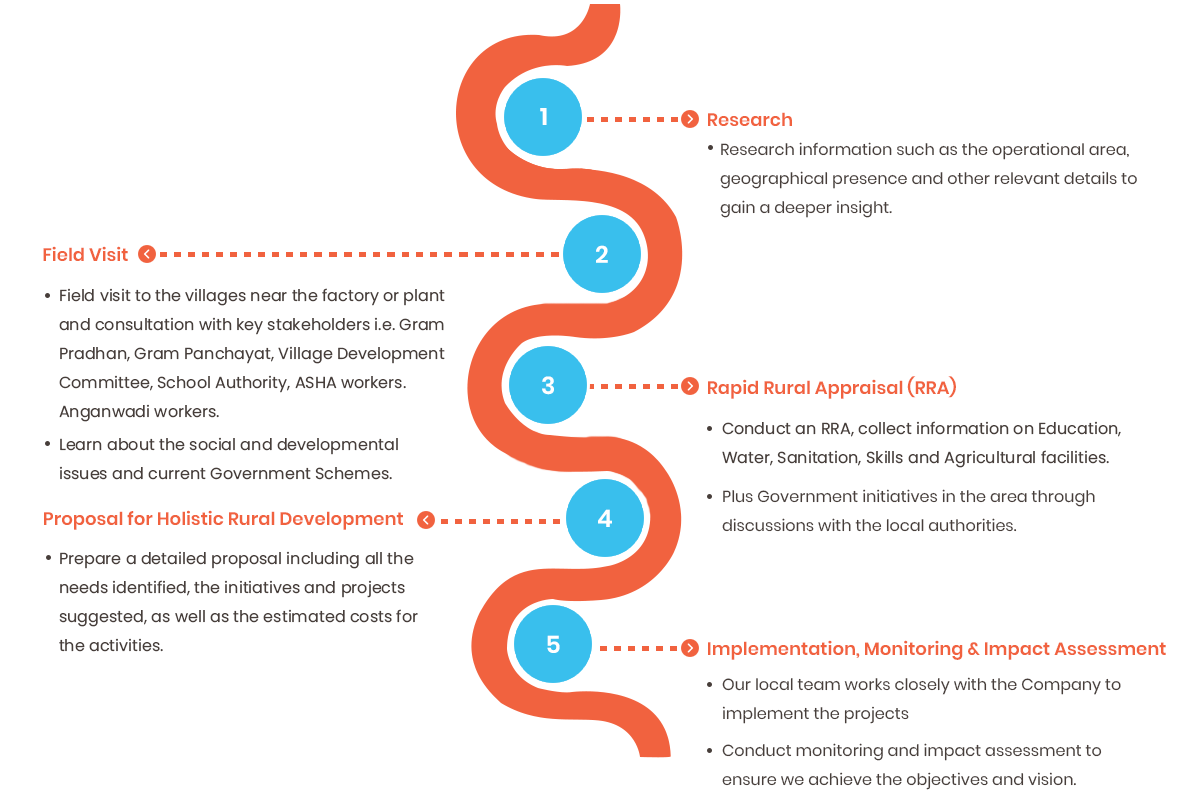 Learn more about our Focus areas under our Holistic Rural Development model